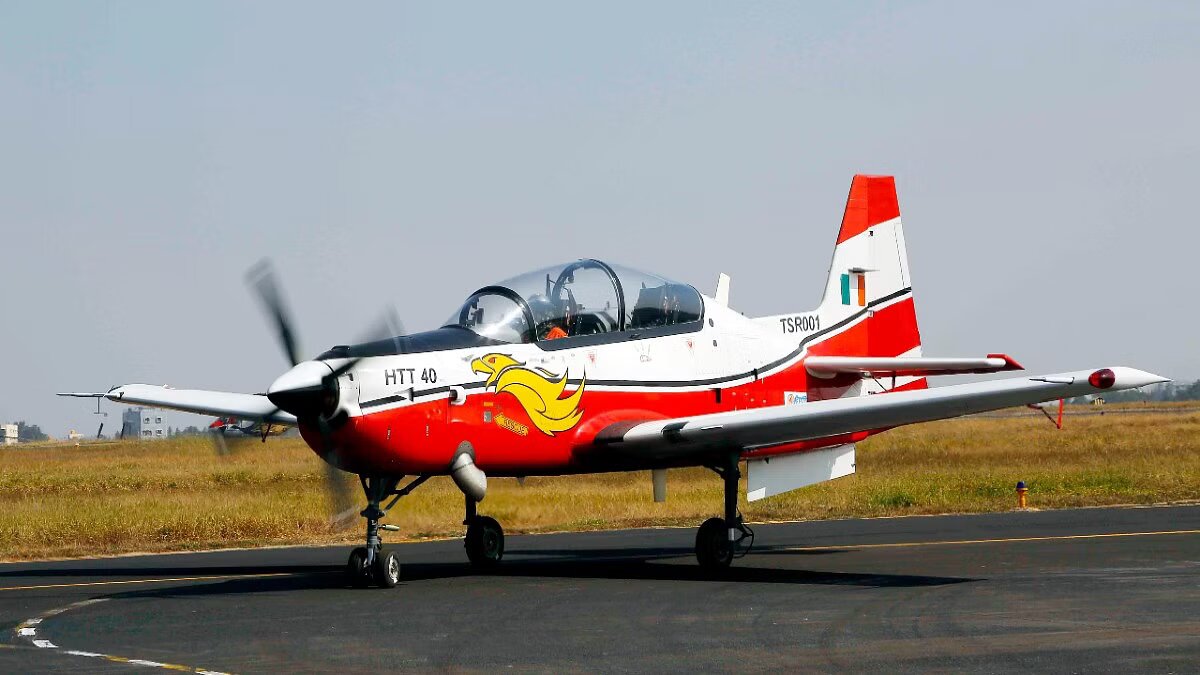 The purchase will also include a full mission simulator for the planes.
The IAF called it "yet another step toward gaining greater self-reliance in defense and aviation, in line with the government's vision of "Atmanirbhar Bharat."
The Indian Air Force said in a statement that Deputy Chief of the Air Staff Air Marshal Ashutosh Dixit flew a Hindustan Turbo Trainer Aircraft-40 (HTT-40) in Bengaluru on Friday. The Aircraft Research and Design Centre of Hindustan Aeronautics Limited (HAL) created and built the plane in India. It was based on the training needs of India's armed forces.
The HTT-40 is a fully aerobatic plane that is driven by a turbo-prop engine with four blades. It has the latest safety features, such as a zero-zero ejection seat and a state-of-the-art glass cabin. The trainer can go as fast as 450 km/h and has a maximum range of six km.
The trainer flew for the first time on May 31, 2016, and was certified at the system level on June 6, 2022. The Centre for Military Airworthiness and Certification is in the process of giving clearance for the full airplane.
IAF and HAL signed a deal for the delivery of 70 planes, which will start on September 15, 2025, and go on until March 15, 2030.
"HTT-40 will improve the way that new pilots in the Indian military are trained. The purchase will also include a full mission simulator for the planes. "This will help pilots prepare for missions by letting them practice different flight plans on the ground before they take off," the IAF said.
The IAF called it "yet another step toward gaining greater self-reliance in defense and aviation, in line with the government's vision of "Atmanirbhar Bharat."
Facebook Comments