Defence
China's Military Hardware For Exercises Around Taiwan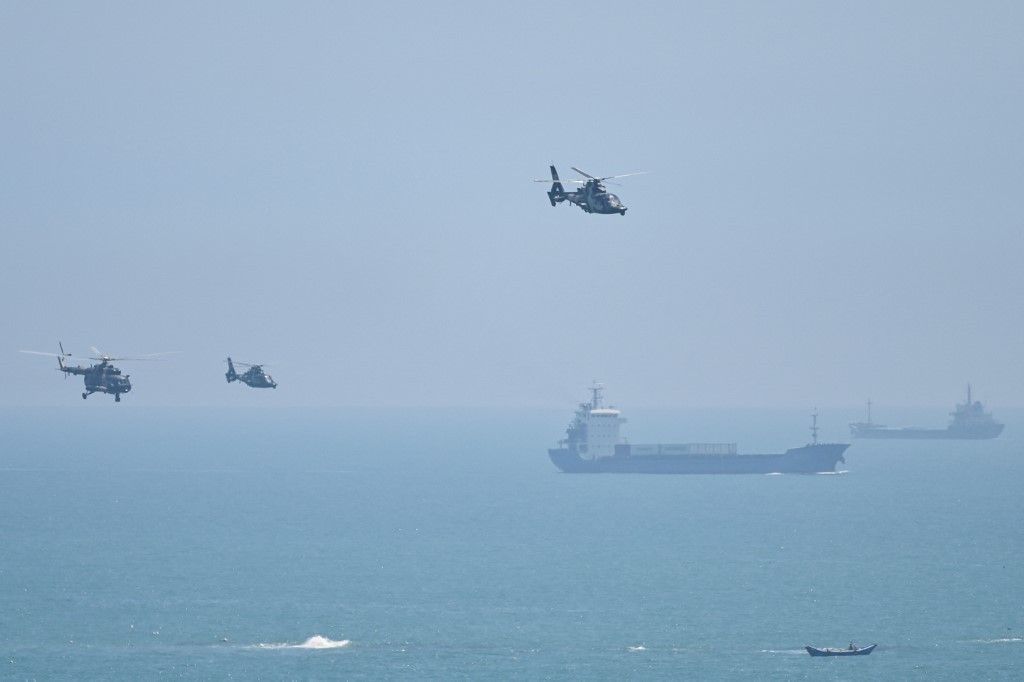 China has two aircraft carriers, and the Shandong is the only one that was made entirely in China.
Chinese state media said it proved "the carrier is fully ready for far sea operations and protecting China's national sovereignty and territorial integrity."
China is holding military drills around Taiwan with the goal of scaring the self-ruled island by showing off a wide range of weapons and military gear.
China is angry about Taiwanese President Tsai Ing-wen's trip to the U.S., which started on Saturday and will last for three days.
Here is a list of what Beijing has:
China has put dozens of planes, including J-16 and J-10C fighter jets, in the area around Taiwan over the past three days.
The state-run Global Times says that the state-of-the-art J-16s are made by the Shenyang Aircraft Corporation. They can carry both short-range and long-range weapons.
Janes, a defense intelligence company, says that 360-degree radar-covering KJ-500 early warning and surveillance planes have also been used in the ongoing operations around Taiwan.
State media have also said that Y-8 anti-submarine planes, which have been used to patrol the East China Sea in the past, have been sent to the area.
People's Liberation Army land troops are also taking part in what China calls "Joint Sword" drills, simulating attacks on Taiwan with YJ-12B land-based anti-ship missiles.
The public has access to very little knowledge about the YJ-12B. The US-based Missile Defense Advocacy Alliance says it is a land-based form of the YJ-12 missile, which has a range of 460 kilometers and can carry both nuclear and conventional warheads.
The DF-11 and DF-15 are standard ballistic missiles with short ranges that have also been used in drills this week.
Both versions are decades old, but the Center for Strategic and International Studies in Washington says that the DF-15 can hit Taiwan, the Korean Peninsula, and northern India from mainland China.
Sunday, China's official TV network CCTV said that China's forces had "simulated joint precision strikes" on Taiwan.
China sent destroyers and frigates toward Taiwan over the weekend. On Sunday, Taiwan's defense ministry said that nine Chinese boats had been spotted around the island.
Some of these have been the destroyer type 052C and the ship type 054A.
Naval Technology, a magazine for the defense industry, says that the 054A is made for anti-air warfare and comes with HQ-16 medium-range surface-air missiles that can hit aerial targets 50 kilometers away.
And hours before Tsai met with US House Speaker Kevin McCarthy in Los Angeles last Wednesday, China sent its Shandong aircraft carrier through Taiwan's southeastern seas on its way to the western Pacific.
China has two aircraft carriers, and the Shandong is the only one that was made entirely in China. In December 2019, it was given to the PLA Navy.
Even though the Shandong's trip last week was not officially part of "Joint Sword," Chinese state media said it proved "the carrier is fully ready for far sea operations and protecting China's national sovereignty and territorial integrity."
Facebook Comments