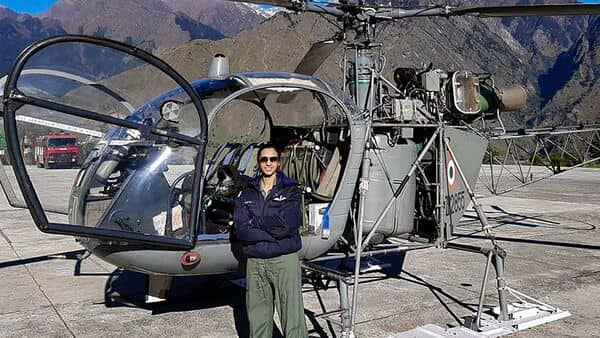 Group Captain Shaliza Dhami has made history by becoming the first female officer in the Indian Air Force (IAF) to command a combat squadron. A missile squadron in the western sector will be led by Group Captain Shaliza Dhami. The fact that Dhami was chosen for this position shows that the Indian armed forces are still working to give women more opportunities and give them more roles in combat and in command positions.
Dhami is a helicopter pilot with more than 2,800 hours of flight time. She was the first woman in the air force to be qualified to teach flying.
The director general of the Centre for Air Power Studies, Air Marshal Anil Chopra (ret.), said that Dhami's appointment was "yet another milestone for women officers in combat and command positions." He talked about how important air defence units are to the Indian military and how important it is to have a woman officer in charge.
"This is another big step forward for women officers in combat and in positions of leadership. Air defence units, like the one the woman officer will be in charge of, are a key part of how the military works "Hindustan Times reported what retired Air Marshal Anil Chopra said.
"The officer has been praised twice by the Air Officer Commanding-in-Chief, and he is now in charge of operations at a frontline Command Headquarters." "said one of the above-mentioned officials.
The news comes just one day before International Women's Day, which is celebrated around the world on March 8.
In the past few years, the Indian military has done a lot to make sure that men and women have the same rights. Both the IAF and the navy have made their special forces units, the Garud commando force and the Marine Commandos, open to women officers who meet the requirements.
For the first time in February, the army gave women officers command positions outside of the medical field. Around 50 of them will lead units in operational areas under the Northern and Eastern Commands, which are in charge of protecting India's borders with China. Captain Shiva Chouhan was the first woman officer to serve on the Siachen glacier. She was sent there earlier this year.
Facebook Comments