Industry News
News
Atmanirbhar Bharat: Indian Armed Forces To Get Indigenous Combat Drones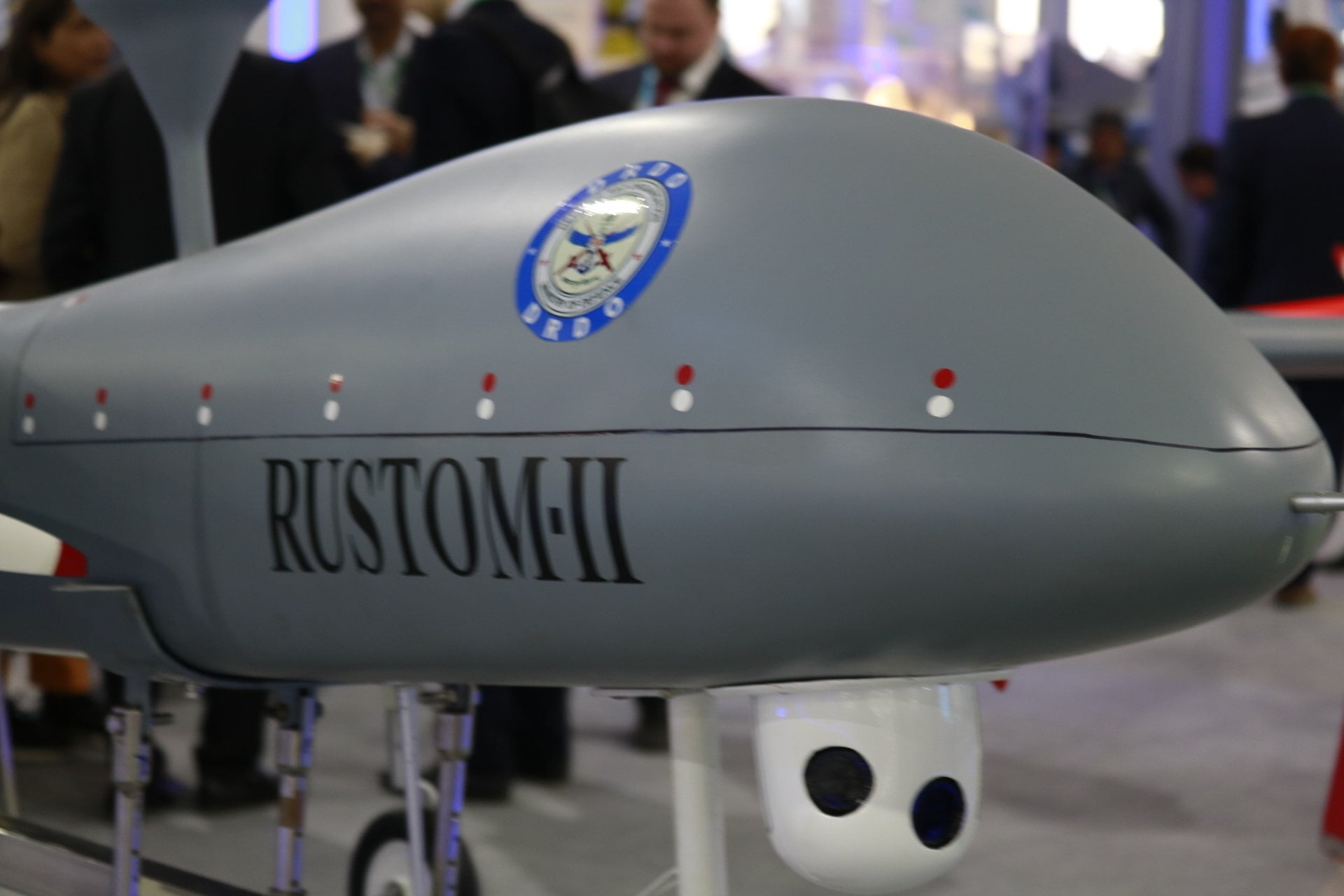 The conflict in Ukraine has once again brought attention to the use of drones in combat. Indian troops are currently reliant on foreign-made drones for information gathering. However, India will soon have a drone capable of carrying out armed operations.
Tapas-BH-201, built by Bengaluru-based ADE, recently reached a height of 28,000 feet and lasted 18 hours. The medium-altitude long-endurance (MALE) unmanned aerial vehicle was first developed by the agency under the DRDO a decade ago at a cost of Rs1,540.74 crore, which was later raised to Rs1,786 crore.
ADE director Y. Dilip remarked, "We have a good structural design." "This is the first time a drone made in India is undergoing certification." And it will be incorporated into the armed forces pretty shortly."
The Centre for Military Airworthiness and Certification (CEMILAC) must now verify the drone's airworthiness by examining load factors, safety, and airframe design. The armed services had showed little interest in past India-made drones, owing to delayed timetables, and instead relied on Israeli-made UAVs such as the Heron and Searcher.
Tapas is largely used for observation, although it is also capable of carrying weaponry. "It's pre-designed to carry specific weapons and can be turned into an armed platform," Dilip explained.
Tapas is equipped with a variety of sensors that enable it to do sorties at any time of day or night, as well as autonomous take-off and landing. It is solely intended for small missions and can only carry a payload of 150kg.
The drone's superior ground control system particularly pleased the military forces. "We've already accomplished two important objectives of our armed forces: altitude at which the bird can fly and endurance (hours spent in the sky)," stated S. Rajagopal, Tapas project director. "Tapas had around eight hours of gasoline left when it landed." As a result, we estimated its endurance to be up to 18 hours. Despite our best efforts, we fall short of the needs of the armed forces. The majority of the standards, however, have been met."
The first five Tapas drones will be built by Hindustan Aeronautics Limited. By May, the business expects to receive the production designs. HAL will deliver in stages between September and April.
The first five Tapas drones' flight control systems, avionics, and data-linked systems are complete. These systems can be readily installed once the airframe is ready. Engines have already been placed on order. "We have the plans in place to build a complete aeroplane; systems can be outfitted rapidly," Dilip explained. "We'll instruct the HAL team on how to integrate the first two birds." HAL will handle the integration for the remaining birds." Only the production stage will be monitored by the ADE.
Electronic systems, including as on-board avionics, are handled by Bharat Electronics Limited. Then all five Tapas will be put through user testing. The Army will receive 60 Tapas drones, the Air Force will receive 12, and the Navy will receive four.
The project's original completion date was set for 2016, but it was pushed back to 2023. There will be no more extensions, according to the administration. DRDO scientists are also working on an indigenous Tapas engine with a Coimbatore-based private company. The Austro engine, which is built in Austria and features two turbochargers, is now powering the drone.
Currently, India produces over 75% of all drones. Tapas, according to DRDO experts, would be about eight times cheaper than foreign drones if incorporated.
Facebook Comments