Defence
Indian Army
ATAGS to BrahMos: Defence Ministry Approves Defence Proposals Worth Rs 70,500 Crore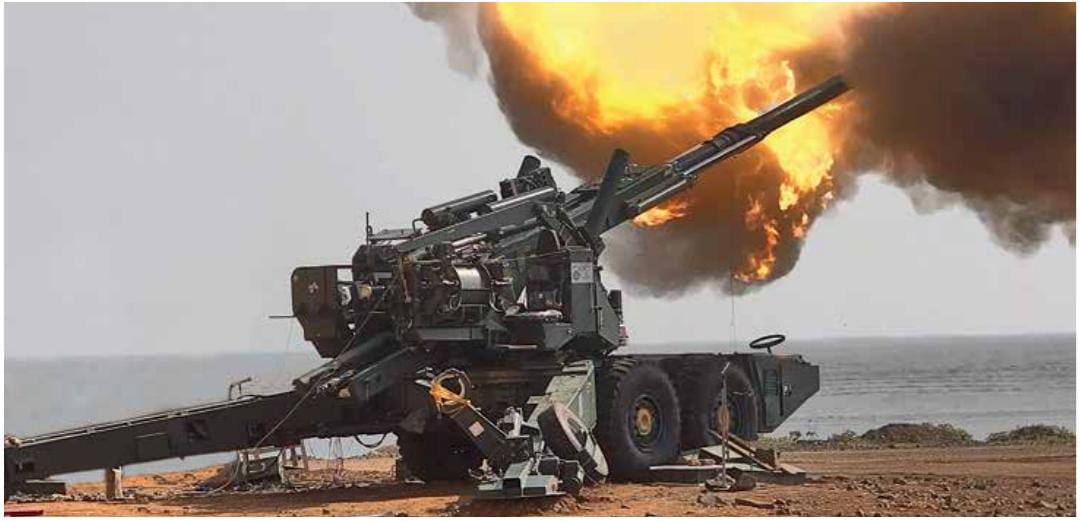 DAC has also given its approval to the Indian Navy's Shakti EW systems and Utility Helicopters-Maritime, which are worth Rs 56,000 crore
Such a large amount of buying from Indian companies will not only push Indian industries towards the goal of "Aatmanirbhar Bharat" (self-reliant India)
Thursday, the defence ministry approved plans to buy weapons for the armed forces that would cost more than Rs 70,500 crore.
All of the planned purchases fall under the "Buy (Indian-IDDM)" category. This helps the government's "Self-reliance" (Aatmanirbhar Bharat) programme.
During the nearly three-year standoff with China along the Line of Actual Control in eastern Ladakh, the new procurement plans were given the go-ahead.
Officials said that the Defence Acquisitions Council (DAC), which is headed by India's defence minister Rajnath Singh, has given an Acceptance of Necessity (AoN) for the Army to buy 307 advanced towed artillery gun systems (ATAGS).
The DRDO came up with the 155mm/52 calibre ATAGS, and Bharat Forge and Tata Advanced Systems worked together to make it.
The DAC also gave the go-ahead for the Navy's front-line warships to buy 200 more BrahMos supersonic cruise missiles with a longer range.
These missiles will be used on warships like the four Project-15B destroyers (two of which, INS Visakhapatnam and INS Mormugao, have already been commissioned) and the seven Project-17A frigates (five of which have already been "launched" in water).
DAC has also given its approval to the Indian Navy's Shakti EW systems and Utility Helicopters-Maritime, which are worth Rs 56,000 crore, as well as the Indian Air Force's Long Range Stand-Off Weapon, which will be added to SU-30 MKI planes.
Officials said that of the Rs 2,71,538 crore that has been approved for capital purchases in the financial year 2022-23, 98.9% will come from Indian industries.
"Such a large amount of buying from Indian companies will not only push Indian industries towards the goal of "Aatmanirbhar Bharat" (self-reliant India), but it will also make India much less dependent on foreign vendors," Singh's office said in a tweet.
Facebook Comments