Defence
Indian Army
Project Udbhav: Army's Quest To Marry Ancient Wisdom And Modern Military For Future Security Challenges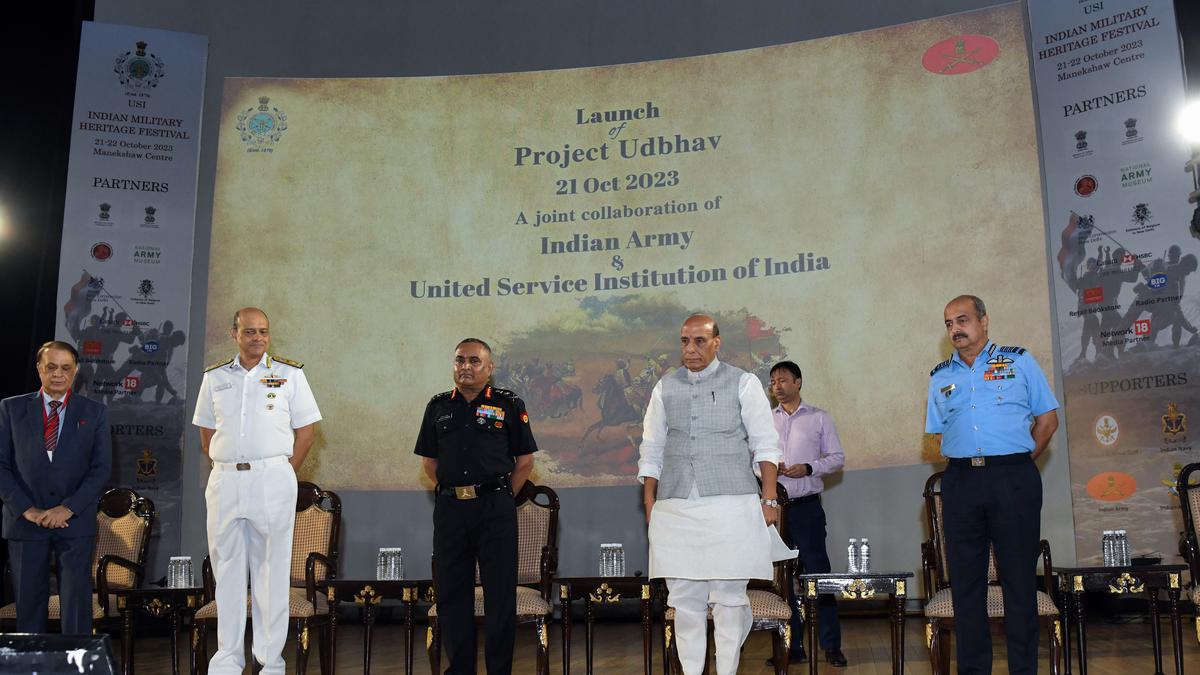 It is important to learn about important Indian leaders and fights, like Chandragupta Maurya and Ashoka, as well as the Cholas and the Ahom Kingdom.
The Ministry of Defense said that Project Udbhav would be the key to developing Indian-specific strategies and help create a strategic language
Defense Minister Rajnath Singh officially began "Project Udbhav," the Army's new plan, on October 21.
The goal of this project is to bring together India's long-standing strategic knowledge with modern military techniques so that current security issues can be solved and future battles can be avoided.
The project shows how the government wants to "Indianize" the armed forces and get rid of things that are from the colonial past.
Udbhav, which means "origin" or "genesis," has been criticized by some, such as some active-duty military leaders and veterans.
They wonder what use it has in today's digital battles, which are full of drones, smart bombs, cyber and space warfare, ballistic missiles, and supersonic and hypersonic weapons.
A senior general who did not want to be named said that the Army should focus on modernization and training because China is a clear and present strategic threat.
The Army and the Defense Ministry, on the other hand, are very excited about Project Udbhav.
At the start of the Military Heritage Festival, both Defense Minister Rajnath Singh and General Manoj Pande talked about how excited they were about the project. Lieutenant General Tarun Kumar Aich, Deputy Chief (Strategy), said that the Indian Army was making a sincere effort to learn more about its military history.
The goal of the project is to combine ancient knowledge with current military methods to create a complete way to deal with today's security issues.
For example, the Arthashastra talks a lot about how important it is to have strategic allies and be diplomatic. This is similar to things that the military does today, like working with other countries and projecting soft power.
In the same way, Thirukkural, a classical Tamil book written by Thiruvalluvar, encourages moral behavior in all situations, even war. This is similar to current military codes of ethics and the Geneva Convention's principles.
It is important to learn about important Indian leaders and fights, like Chandragupta Maurya and Ashoka, as well as the Cholas and the Ahom Kingdom.
The Ministry of Defense said that Project Udbhav would be the key to developing Indian-specific strategies and help create a strategic language and framework that are based in India's culture and philosophy.
Its goal is to create a forward-looking Indian Army that is in line with the country's past military knowledge while also being aware of the needs and dynamics of modern war and diplomacy.
Facebook Comments