Industry News
News
American F-35 Had An Encounter With China's Chengdu J-20 In East China Sea: US General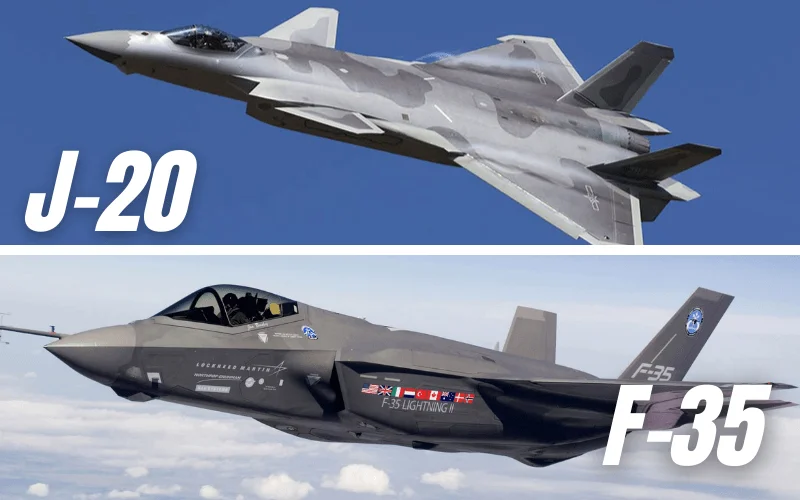 The latest remarks by US General Kenneth Wilsbach come after the US Navy recently recovered the F-35C Lightning II stealth fighter jet that sank in the South China Sea.
General Kenneth Wilsbach of the United States Air Force (USAF) said the F-35 had an interaction with China's Chengdu J-20 and was "relatively impressed with the command and control associated with the J-20."
The incident took place in the East China Sea, according to the US general, who also stated that it was "too early to say" if the J20 would be "more like an F-35 that can perform a lot of missions or more like an F-22 that is basically an air superiority fighter."
The Chinese Shaanxi KJ-500 airborne early warning and control (AEW&C) plane was also mentioned by the US general.
"That KJ-500 is assisting some of their very long-range air-to-air missiles," Wilsbach stated. It excites me enormously to be able to disrupt that kill chain."
"However, we've noticed that they're doing a good job at flying it." "We had a recent — I wouldn't call it an engagement – in the East China Sea when we got relatively near to the J-20s with our F-35s," the US general stated.
The F-35C Lightning II stealth fighter jet that sank in the South China Sea was recently recovered by the US Navy, prompting Wilsbach's fresh remarks. Seven US sailors were injured in the event, which occurred in January, when the plane was lost due to a landing mistake on the USS Carl Vinson.
The fighter plane was retrieved from a depth of 12,400 feet by a remote vehicle utilising lift lines from a ship's crane. Tensions in the South China Sea have risen in the last two years between the United States and China.
China claims the islands and atolls as its own, despite the fact that Taiwan and other Southeast Asian countries have made similar claims. China has announced that its military budget will increase by 7.1% this year to $230 billion, slightly higher than the 6.8% increase last year.
China will "increase military training and battle preparedness," according to Premier Li Keqiang, as the country continues to modernise its defence forces.
Facebook Comments