Defence Industry
India To Carry Out Maiden Soon Fire Its Russian-Made S-400 Air Defense System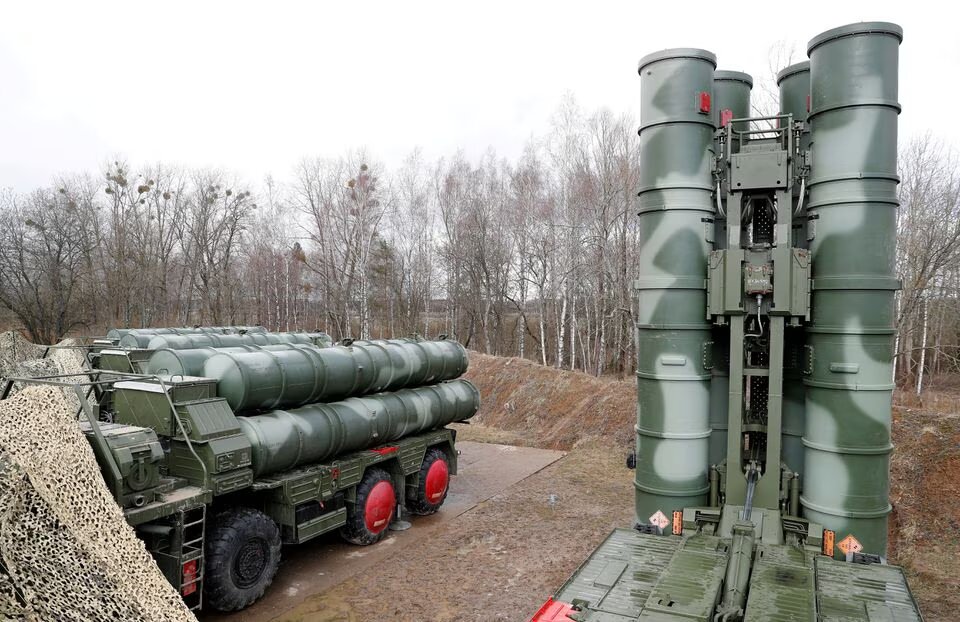 India and Russia signed a deal worth more than Rs 35,000 crore for five squadrons of S-400 air defense missiles.
The Indian Air Force, which just got the MR-SAM, Akash, and Spyder quick-reaction surface-to-air missile systems from its own country and from Israel
The Indian Air Force has already made the first two squadrons of the long-range air defense system work. Soon, the S-400 missiles will be fired for the first time.
That the Russian-made missile system was fired by Indian forces during tests in Russia, but it hasn't been fired in the country yet.
"The firing is going to happen very soon, and one of the short- or medium-range missiles will be used against an air target that moves quickly.
They said that the air defense missile system had a variety of missiles that could shoot down fast-moving fighter jets or cruise missiles from up to 400 km away.
India has already put its first two squadrons of missile systems to work.
The first two squadrons have been sent to different places where they can watch over the Ladakh sector and the tricky Chicken's Neck Corridor in West Bengal.
The first squadron is in Punjab, and its parts are set up so that they can keep an eye on the border with Pakistan as well as the north and west.
The system can shoot down enemy fighter jets, unmanned aerial vehicles, ballistic and cruise missiles, and cruise missiles with a range of up to 400 kilometers.
India and Russia signed a deal worth more than Rs 35,000 crore for five squadrons of S-400 air defense missiles. All of the missiles are expected to be delivered by the end of 2023 or 2024, but this could be delayed, sources said.
The Indian Air Force, which just got the MR-SAM, Akash, and Spyder quick-reaction surface-to-air missile systems from its own country and from Israel, thinks the S-400 will be a game-changer for it.
In recent years, the Indian Air Force has made great strides in its ability to defend against air attacks.
The S-400 missile systems have also taken part in exercises. Sources say that this has worried the enemy because they know that the Indian system is more powerful than the Chinese system.
Along the Line of Actual Control, both China and India have their S-400 air defense systems set up.
Facebook Comments