Global News
Fear And Confusion In Japan's Hokkaido As North Korean Missile Triggers Evacuation Order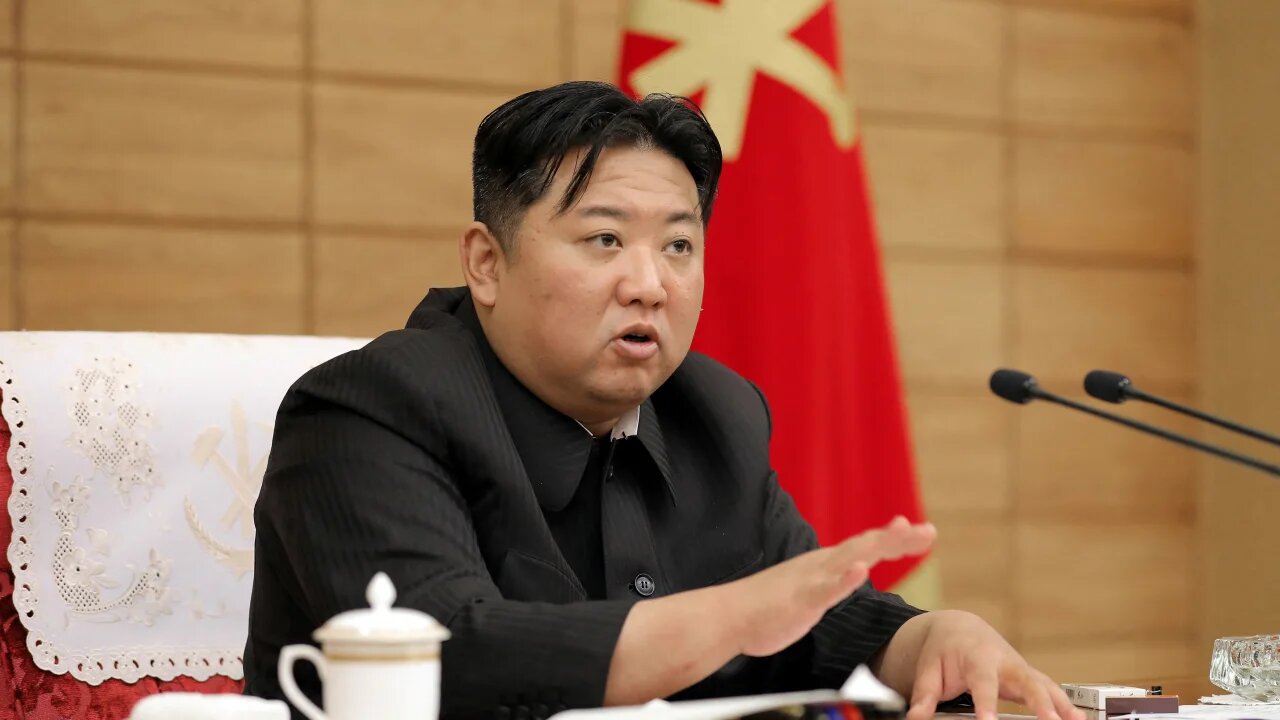 The Joint Chiefs of Staff of South Korea said that the missile was fired at a high angle and flew about 1,000 kilometers (621 miles).
The Japanese Defense Minister, Yasukazu Hamada, said that the rocket may have been an intercontinental ballistic missile (ICBM)
Thursday, a North Korean projectile made people on the island of Hokkaido in Japan's north afraid. The government's emergency alert system told people to take cover.
Shortly before 8 a.m., millions of people got a J-alert, or evacuation order, telling them to find a safe place because the missile could hit on or near the island.
But soon after, the fear turned into anger and confusion when the order to evacuate was rescinded because it was thought that it had been sent in error. Local officials said there was no chance that the missile would hit the island, and Tokyo later confirmed that it had fallen in waters off the east coast of the Korean Peninsula, outside of Japanese territory.
Many people in the area didn't agree with the choice to send out the alert.
One Twitter user asked, "What's the point of the J-Alert if it tells you a missile is falling but you don't know where it will fall?" "In the end, it doesn't do anything but scare the Japanese people and make them feel like they're being targeted."
Someone else on Twitter said that even if the tip had been right, there wouldn't have been enough time to get to safety.
At a news conference in Tokyo on Thursday, Japan's Chief Cabinet Secretary Hirokazu Matsuno defended the government's response, but he also said, "We did not correct the information that the J-Alert put out."
He said that the alert was "appropriate" given the limited information that was available at the time. He also said that the government had changed the alert once it was clear that the missile would not fall near Hokkaido.
This is not the first time the J-Alerts have had problems. Last October, Japan said it was sorry that the early warning system had gone wrong and sent alerts to people in nine of Tokyo's island towns and villages. North Korea had fired a nuclear missile at that time, but it did not go over the places that had been warned.
South Korea's Joint Chiefs of Staff said that at 7:23 a.m. local time on Thursday, North Korea fired what seemed to be a ballistic missile with a mid- or long-range from an area near Pyongyang. This was the latest cause for concern.
The White House said that it "strongly condemns" the missile test. Adrienne Watson, a spokesperson for the National Security Council, said in a statement, "This launch is a brazen violation of multiple UN Security Council resolutions. It raises tensions without reason and could make the security situation in the region worse."
"The door to diplomacy is still open, but Pyongyang needs to stop making things worse right away and choose diplomacy instead. "The United States will do whatever it takes to protect the safety of its own country and its allies in the Republic of Korea and Japan," Watson said.
A military source says that the South Korean military thinks Pyongyang was testing a new ballistic missile that it had shown off in a military parade. This missile could be a solid-fuel type, which can be launched faster and moved around more easily than the liquid-fueled long-range missiles North Korea has tried in the past.
The source also said that North Korea might have been testing a part of a spy satellite, like a sensor.
North Korea said last year that it would be ready to launch a military satellite for surveillance by this month.
The Joint Chiefs of Staff of South Korea said that the missile was fired at a high angle and flew about 1,000 kilometers (621 miles).
The Japanese Defense Minister, Yasukazu Hamada, said that the rocket may have been an intercontinental ballistic missile (ICBM), which has the longest range of North Korea's ballistic missiles. However, he said that details were still being looked into by Japanese officials.
Hamada also said that the missile landed in waters outside of Japan's exclusive economic zone (EEZ).
Chief Cabinet Secretary Matsuno said that the launch was "an outrageous act that raises tensions with the rest of the world."
"North Korea's actions, like launching ballistic missiles over and over again, pose a threat to Japan, the region, and the world as a whole," Matsuno said.
South Korea's Joint Chiefs of Staff called the launch a "significant act of provocation" and asked Pyongyang to stop right away, saying again that ballistic missile launches are against UN Security Council decisions.
North Korea fired at least one missile for the 12th time this year when it did so on Thursday.
Facebook Comments