Defence
Indian Navy
Navy's 'Surat' Warship Crest To Be Revealed In Namesake City For The First Time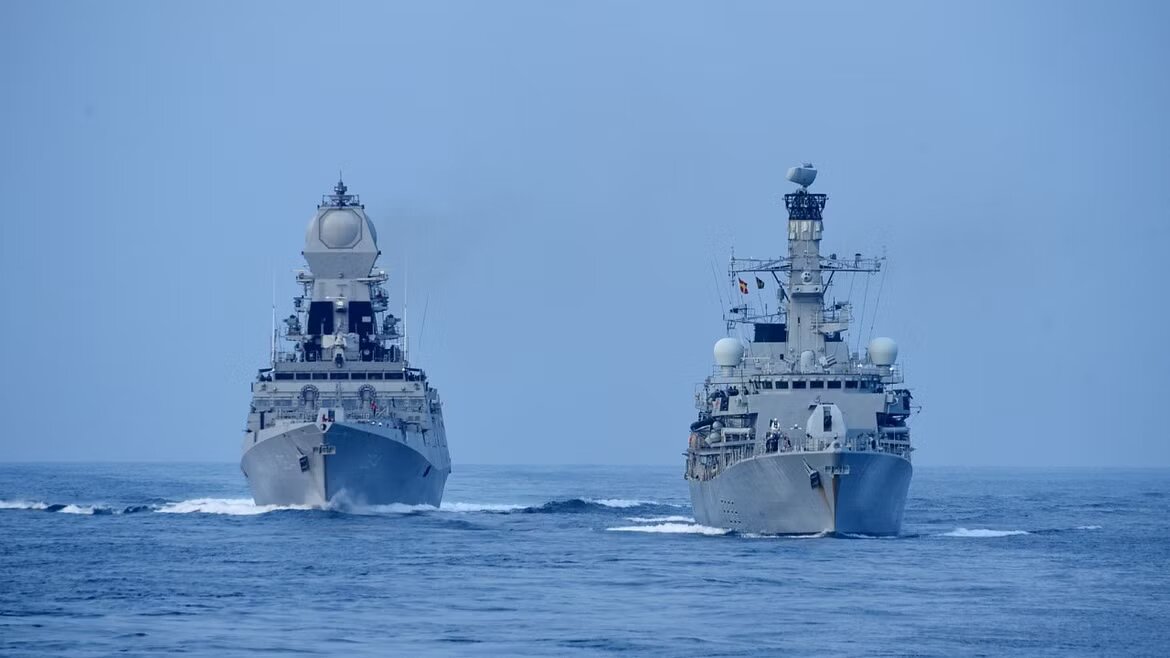 According to the PIB release, the ships made in Surat during this time were known for lasting a very long time.
The Indian Navy is very proud to name its newest and most technologically advanced warship after the city of Surat
On Monday, Gujarat Chief Minister Bhupendra Patel will unveil the crest of the Indian Navy's newest warship, Surat. The Chief of Naval Staff, Admiral R. Hari Kumar, and other top officers will also be there. Sunday's press release from the Press Information Bureau said this is the first warship to be named after a city in Gujarat. It is also the first time that the crest of a warship has been unveiled in the city that it was named after.
The ceremony to reveal the crest will take place in Surat, and Vice Admiral Dinesh Kumar Tripathi, who is in charge of the Western Naval Command, and Rear Admiral Anil Jaggi, who is in charge of the Gujarat Naval Area, will be there, according to the release.
This guided missile destroyer was launched in March of last year at Mumbai by Defence Minister Rajnath Singh. It was built in India.
"Amongst the latest frontline 'warship projects' under construction, the 'Project 15B' programme involves construction of four next generation stealth guided missile destroyers, of which "Surat" is the fourth and the last ship," it said.
"Right now, the warship is being built at Mazagon Dock Limited in Mumbai." "The building of this warship shows that the country is committed to developing its own cutting-edge warship building technology and making strategic military advances," the release said.
The Indian Navy was only a small force when India got its independence. Now, it has more than 130 surface warships and another 67 are being built, making it a highly powerful, combat-ready, credible, and future-proof force.
"Make in India" and "Atma Nirbharta" have been very important in the growth of the Indian Navy. According to the report, 65 of the 67 warships that are being built are being built in Indian Shipyards.
From the 16th century to the 18th century, Surat was the most important sea route for trade between India and many other countries. It was also a busy place for making ships.
According to the PIB release, the ships made in Surat during this time were known for lasting a very long time. Some of them were still in use after more than 100 years.
"A lot of Indian naval ships have been named after important cities in our country. This is a maritime tradition and a naval custom." "The Indian Navy is very proud to name its newest and most technologically advanced warship after the city of Surat," the news release said.
Facebook Comments