Defence
BrahMos Unit In Lucknow To Generate Mass Employment Opportunities: Rajnath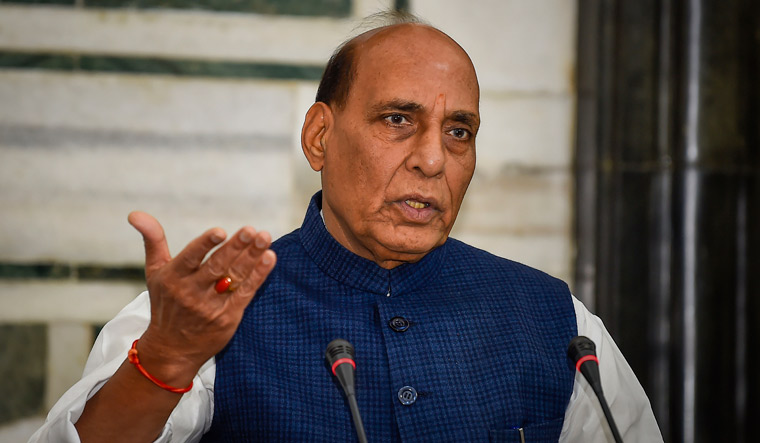 The whole yard has been remodeled, and two new full-length platforms, one new station building, and two new foot over bridges have been built.
People from Almanagar, Habibpur, and Rajajipuram, which are in the western part of the city, won't have to go to Charbagh station to catch a train to New Delhi
Lucknow: On Sunday, Defense Minister Rajnath Singh said that a lot of local people will get jobs at the BrahMos missile factory that will be built in the state capital. On Saturday, the Lucknow MP started a three-day trip to his home district. During the day, he went to many events.
At a meeting of the Nirala Nagar Residential Public Welfare Committee, he said, "I don't have as much time as I should, but I'm always in touch with people here to help Lucknow grow." After the 104-kilometer Ring road is built, the people of Lucknow will have a lot less trouble with traffic."
"People here will soon be able to see in Lucknow how the BrahMos rocket is made. Engineers from both India and other countries will work at the BrahMos missile production unit, and a lot of people from the area will also get jobs there. A railroad track will also be built so that the rocket can be moved. "People from all over the world will come here and stay," the defense minister said.
He said that community-based care centers for older people would be built in all of Lucknow's five assembly districts at a cost of 40 crore. Singh also said that India's standing in the world has grown under Prime Minister Narendra Modi's direction. "When India talks at international meetings today, the whole world listens with open ears," he said.
Rajnath said that India's economy was growing faster than any other country in the world at the moment. "India's economy was 11th in the world in 2013-2014. "Right now, our economy is the fifth largest in the world," he said.
He also went to the open gym that was set up in Mrityunjay Park, which is close to Nirala Nagar. There, he was told in detail what the tools in the gym were for and how they could help him. This was done by the Lucknow Municipal Corporation.
Rajnath also went to the gym and did some light exercise. "About 100 gym parks have been built in Lucknow, and another 500 parks and open gyms still need to be built," said Singh. The mayor of Lucknow, Sushma Kharkwal, and the BJP MLA for Lucknow North, Neeraj Bora, were two of the most important people at the event.
On Monday, Rajnath Singh, who is in charge of defense, will open the new Alamnagar satellite station in Lucknow. The cost of building the station came to 50 crore.
"People from Almanagar, Habibpur, and Rajajipuram, which are in the western part of the city, won't have to go to Charbagh station to catch a train to New Delhi," said Rekha Sharma, senior divisional marketing manager for Northern Railway in Lucknow.
"In the new station building, amenities for passengers have been planned for, such as a passenger reservation system, unreserved ticketing system counters, food stands, waiting rooms with bathrooms, drinking water, and toilets, among other things," she said.
"The whole yard has been remodeled, and two new full-length platforms, one new station building, and two new foot over bridges have been built." Now there are five platforms at this stop, up from four before. With the addition of a new building and more parking spots, the station now has a new place for people to move around. "In the circulation area, a green area has been made, and the road from the station to Rajajipuram has been made wider," Sharma said.
Facebook Comments