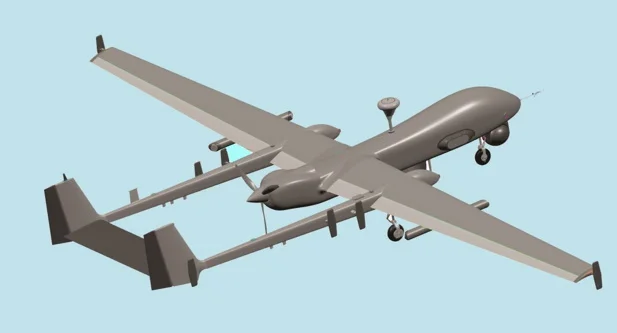 The Aeronautical Development Establishment (ADE) is constructing four Archer (Short range)-armed UAVs, formerly known as the Rustam-1 SR, which will be used to complete various testing before being turned over to the Indian army for user trials.
As the Rustam-2 programme nears completion, the Aeronautical Development Establishment (ADE) is ordering more ground control stations. The Rustam-2 programme is scheduled to begin limited scale production soon.
Archer is of the same class as the Turkish Bayraktar TB2 Armed drone, according to ADE Director Dr. S Venugopal.
He also confirmed that the advantage of Archer and Rustam-2 is that they both use the same avionics and systems, including LRUs and ground stations, and can operate both types of drones with a software switch, reducing maintenance and logistics issues for the squadron that will be operating both types of drones from its base.
The High Altitude Long Endurance (HALE) UAV prototype has also begun fabrication at the Aeronautical Development Establishment (ADE).
The Indian Army did not clear the Rustom-1, an unarmed precursor of the Archer SR-UAV, due to technical issues, and it was then offered to the CRPF, where it crashed into a boundary wall while conducting trials.
According to ADE, thanks to the Rustam-2 programme, most of the technologies have already matured, and many of them have already been confirmed in internal trials on the Archer SR-UAV.
Source: The IGMP
Facebook Comments