Defence
Defence Industry
India "Biggest Arms Importer" In 2018-2022, But Defence Exports Touch "All-Time High" Of Rs 13,399 Cr In 2022-23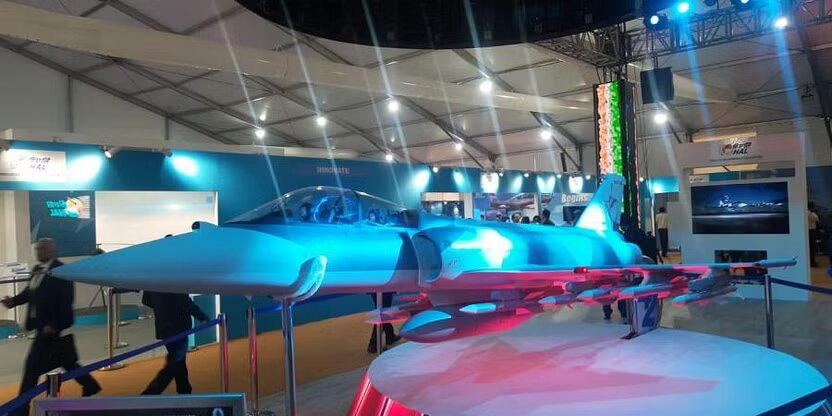 In intra-company business, it is no longer necessary to get an end-user certificate (EUC) from the government of an importing country.
This is especially true when a defense-related parent company in another country sends work to a subsidiary in India.
The Union Defense Ministry said earlier this month that India's defense exports have reached an all-time high of Rs 13,399 crore in the current 2022-2023 financial year and that the country now exports to more than 80 countries around the world.
Italy, Sri Lanka, Russia, Maldives, Mauritius, Nepal, France, Sri Lanka, Egypt, Israel, Bhutan, UAE, Saudi Arabia, Ethiopia, Philippines, Poland, Spain, and Chile were among the countries on the list.
Official data shows that the rise in defense exports was Rs 2059.18 crore in 2015-16, which is about seven times what it was eight years ago.
But the Stockholm International Peace Research Institute (SIPRI), which is based in Sweden and keeps track of how much money is spent on defense, said in its most recent report that between 2018 and 2022, India was the world's largest importer of arms, making up 11% of all imports.
Even though the Narendra Modi government has really pushed for indigenization and cut down on defense imports, this is still the case.
Sources in the defense establishment said that India is just starting to build a defense ecosystem, and that over the next five to seven years, the number of imports will go down because the government wants to encourage indigenization.
Sources say that about 70% of India's exports are made by the private sector, and that the public sector is now negotiating big deals for Brahmos, fighter jets, and helicopters.
A report in Hindustan Times says that India exported 0.2% of the world's arms between 2016 and 2020. This made India the 24th largest exporter of major arms in the world. This was a 228% increase over the previous five-year period, 2011–2015, when India's share of exports was 0.1%.
Only two Indian companies, Hindustan Aeronautics (HAL) and Bharat Electronics (BEL), made SIPRI's list of the top 100 arms producers last year. HAL and BEL are both run by the government. In the SIPRI report, HAL was ranked 42nd with $3.3 billion in arms sales, and BEL was ranked 63rd with $1.8 billion in sales. According to the report, however, most of their sales came from purchases made by India's defense forces.
Goals that are too high, big exports
In 2020, the NarendrIndia a Modi government set an ambitious goal of Rs 35,000 crore ($5 billion) in exports of goods and services related to aerospace and defense for the next five years. This was part of the government's plan to make Rs 1.75 lakh crore ($25 billion) from defense manufacturing by 2025.
According to government data, India exports defense items to about 80 countries. However, most of these exports are in the aerospace sector, where Indian companies have been making parts for foreign companies, such as the fuselage and other important parts. India also sends Dhruv Advanced Light Helicopters to Mauritius.
For example, Lockheed Martin, a big US defense and aerospace company, and Tata Group, a big Indian company, signed a deal earlier this month to start making fighter wing shipsets at their joint venture in Hyderabad. The order is for 29 fighter wing shipsets, and the company has the option of making more shipsets. Shipsets will start arriving in 2025. The wings are for the F-16 Block 70/72 jets, and they would be sent to a US facility in Greenville, South Carolina, to be put on the assembly line.
Also, the fuselages of both the S-92 Sikorsky and the American Apache attack helicopters are now made in India. This is thanks to a joint venture between Boeing and Tata.
In a similar way, companies like Adani Defence and Lohia Group make the bodies of drones for Israel.
Indian companies also make and sell parts for systems that are put together somewhere else by foreign companies, but the parts come from India.
According to government data, the most important defense equipment exported in the last five years includes a weapon simulator, tear-gas launcher, torpedo-loading mechanism, alarm monitoring and control, night vision monocular and binocular, light-weight torpedo and fire control systems, armoured protection vehicle, weapons locating radar, HF Radio, and coastal surveillance radar, among other things.
Other big defense exports, like BrahMoS missiles to the Philippines and mounted artillery systems to Armenia, aren't mentioned because they haven't started yet.
SIPRI data on international arms transfers also shows that from 2017 to 2021, about half of India's defense exports went to Myanmar, followed by Sri Lanka (25%) and Armenia (5%). (11 per cent).
Myanmar gets barrels with a diameter of 122 mm, boosters, detonating caps, igniters, and electronic detonators, as well as day and night sights for assault rifles.
Sources in the defense industry told ThePrint that most of the same things were sent to Sri Lanka, along with some types of ammunition.
In addition to mounted artillery, Russia sent Armenia Pinaka multi-barrel rocket launchers, the Konkurs anti-tank guided missile, and a lot of different kinds of ammunition.
Steps taken to get more exports
Sources say that the government has taken a number of steps to boost defense exports.
The Special Chemicals, Organisms, Materials, Equipment, and Technologies (SCOMET) Category 6 titled "Munitions List," which was "Reserved," has been filled in. This is a big change that has helped exports, especially of weapons.
This means that the director general of foreign trade gave the department of defence production (DDP) the power to issue export licenses for items in SCOMET Category 6.
Except for a few items that can't be exported, the DDP's standard operating procedure now controls the export of all items on the list.
Setting up an end-to-end online portal for receiving and processing export authorisation permits is another thing that has been done to boost exports. Through this portal, applications are signed digitally and export authorisation is also given digitally, which is faster.
When the same person or company orders the same product more than once, there is no longer a consultation process. Instead, permission is given right away. According to the defense ministry, now only the Ministry of External Affairs needs to be consulted when the same product is ordered again by different groups. Before, all stakeholders were consulted.
In intra-company business, it is no longer necessary to get an end-user certificate (EUC) from the government of an importing country. Instead, the EUC can now be issued by the "buying" company. This is especially true when a defense-related parent company in another country sends work to a subsidiary in India.
Also, the DDP has set up a separate cell to coordinate and follow up on export-related actions, such as answering questions from different countries, sharing leads with private and public companies, and making exports easier.
Facebook Comments