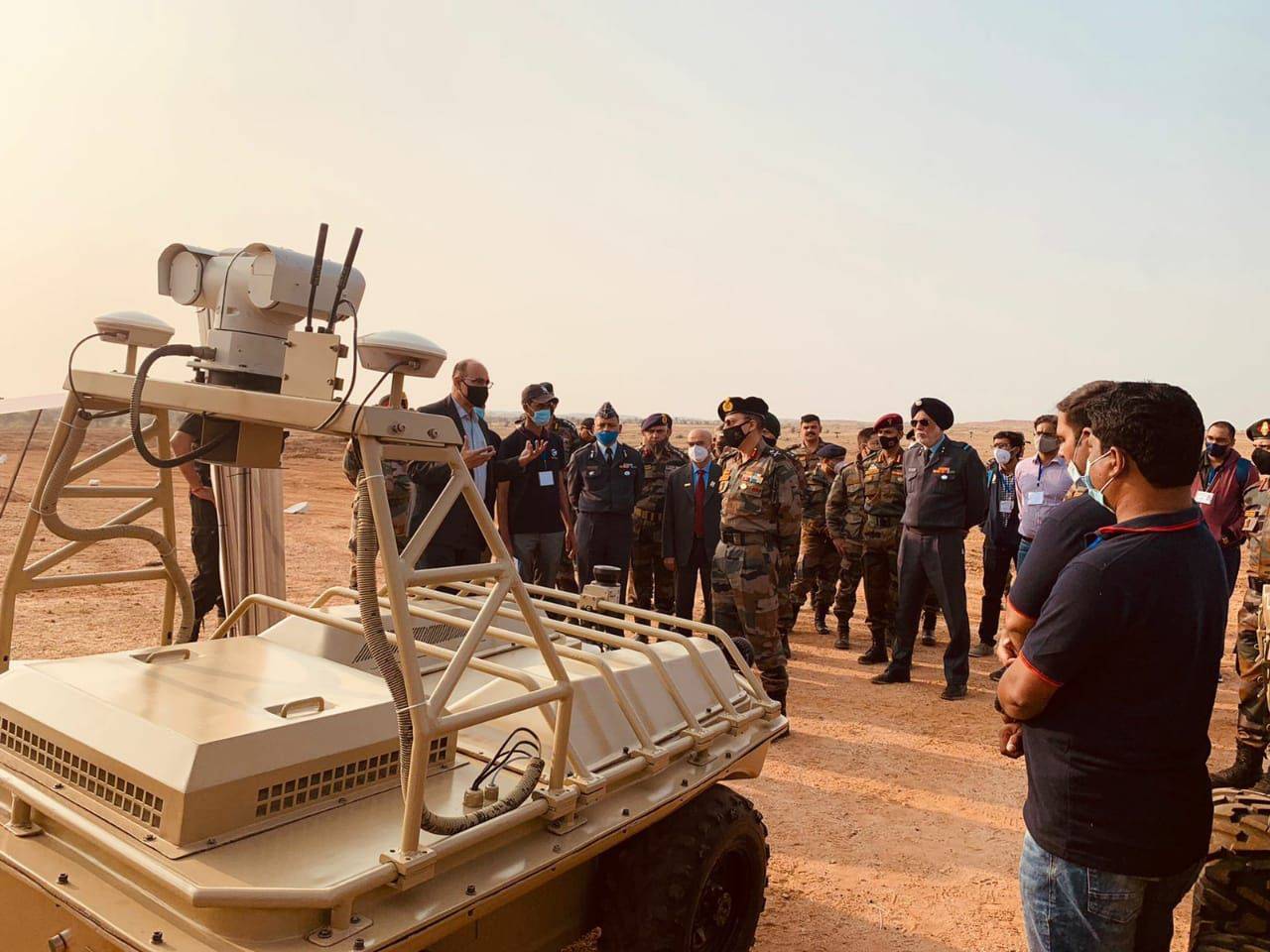 According to the report, the DRDO's Chennai-based Combat Vehicles Research and Development Establishment (CVRDE), which built the Arjun MBT in service with the Indian Army, has proposed a strategy to "design, develop, and validate" the new tracked combat UGV, citing the DRDO's Technology Focus bulletin for April.
According to the DRDO, the combat UGV will be outfitted with a 120 mm main cannon as its primary weapon, similar to the Arjun MBT.
The UGV pilot will be able to get a "visual perspective" of the platform's location and operational terrain using an INDIGIS (Indigenous Geographic Information System). According to the source, the combat UGV will be stationed near India's border with Pakistan in the western Rajasthan desert region.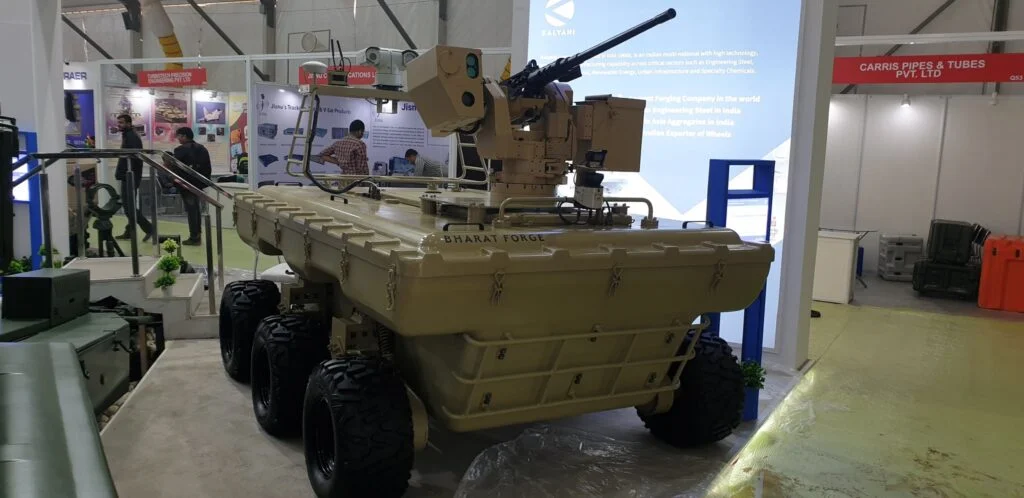 Requirements of the Indian Army
The Indian army is looking for unmanned platforms that can operate in high-altitude zones to aid infantry troops, according to the India Today portal last year. The desire to acquire unmanned aerial vehicles (UGVs) capable of operating at high altitudes was seen as part of India's effort to improve its defensive capabilities in the light of escalating tensions along its border with China.
According to India's today's news, the army's demand for the new UGVs is that they be capable of combat operations such as observation, reconnaissance, targeting enemy positions, delivering critical supplies, and executing quick evacuations. The platform should also be equipped with a machine gun to support war missions, particularly along India's northern borders.
According to the army's specs, the UGV should be able to operate in a variety of ground conditions, including deserts, plains, hills, and high-altitude situations. The army expected the vehicles to be able to operate themselves and be controlled remotely.
Unmanned vehicles can also be used to detect explosives and neutralise improvised explosive devices (IEDs). According to the army, a robotic arm capable of lifting a minimum of 5 kg is required. According to the specifications, it should also be able to lay explosives and carry out remote detonations of recognised IEDs and mines.
From December 9 to 13, last year, 12 Indian businesses exhibited 35 such platforms to the Indian Army at Babina as part of an experiment named Strike (Surveillance, Tactical Recce, Intelligence, Kinetic Effect, and Evacuation).
UGV Developments in the Present
India's Defense Research and Development Organization (DRDO) has long been a pioneer in the development of indigenous unmanned ground vehicles. Within the DRDO, four UGV development laboratories have been identified.
The Center for Artificial Intelligence and Robotics (CAIR) in Bengaluru, the Combat Vehicles Research & Development Establishment (CVRDE) in Chennai, the Research & Development Establishment Engineers (R&DEE) in Pune, and the Vehicle Research & Development Establishment (VRDE) in Ahmednagar were among the organisations involved.
In September 2017, in response to Indian Army demands, CVRDE began constructing a teleoperated BD50 Dozer based on the in-service BD50 BullDozer to save human lives during landslides and snow clearance efforts in various high altitude locales.
The IA then conducted a mountainous terrain trial examination of the UGV. Certain issues of contention were brought up, and they are being addressed presently. UGVs have received excellent feedback from the Ministry of Military's Innovations for Defense Excellence (iDEX) project, which aims to stimulate innovation and entrepreneurship in the defence industry.
Several private sector businesses, in addition to the DRDO, are developing UGVs for the Indian armed services. The Army Technology (ARTECH) Seminar-2018 featured Bharat Forge's unmanned ground vehicle (UGV).
This gadget was then subjected to a trial evaluation by the Indian Army. Following that, various Arms/Services and Army Commands were consulted about prospective payloads. At Defense Expo 2020, the company showcased its UGV once more.
A Chennai-based firm also revealed 'Sooran,' an armoured, remote-controlled 500-kilogram multi-terrain, all-wheel-drive UGV with a mounted gun-turret at Defense Expo 2020. The AI-enabled UGV can be commanded remotely, from a mobile control station, or autonomously. The UGV is also equipped with long-range cameras for surveillance and reconnaissance.
Torus Robotics, a Chennai-based start-up, has developed a Mobile Autonomous Robotic System (MARS) UGV for the Indian Army in partnership with the Army Design Bureau.
The electric-powered UGV, according to the manufacturer, can detect, identify, and dispose of improvised explosive devices (IEDs) from a distance of 1 km. The UGV can also be used for reconnaissance and intelligence gathering.
The UGV was unveiled at Aero-India 2021 in February after receiving DRDO approval. At the same time, the company announced an arrangement with the Indian government to work with Bharat Earth Movers Ltd (BEML) to develop an improved version of the UGV capable of hauling ten soldiers in high-altitude terrain.
Facebook Comments