Defence Industry
Japanese Prime Minister Fumio Kishida Lands In India, Where He Will Talk About Defence And The Indo-Pacific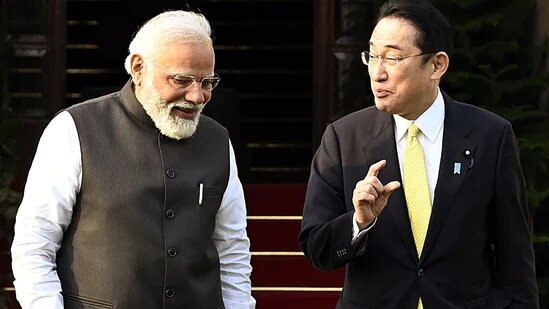 Kishida will also give the 41st Sapru House Lecture on the Indo-Pacific and visit the Bodhi Tree in Delhi's Buddha Jayanti Park, among other things.
China's growing military assertiveness, which is likely to come up a lot in the wide-ranging talks between PM Modi and PM Kishida
Monday morning, Japanese Prime Minister Fumio Kishida arrived in New Delhi, the capital of India, to strengthen ties in a number of areas, including defence and security, trade and investment, and high technologies. The prime minister of Japan is expected to be here for about 27 hours.
Kishida will meet with Narendra Modi, who is the prime minister of India. He will also give a speech about Japan's new defence strategy and its Indo-Pacific strategy.
Later in the day, both leaders will talk about the most important goals for India's G20 presidency and Japan's G7 presidency.
Kishida tweeted in Japanese before getting on the plane to India that he will announce a new plan for a free and open Indo-Pacific. He also said, "We will present concrete ideas about the future of FOIP at this historical turning point."
"I will go to India and meet with Prime Minister Modi. Japan will lead the G7 this year, and India will lead the G20. I'd like to talk to you about how you think our two countries should help solve the huge number of problems in the world and how we can make our "Special Strategic Global Partnership" even stronger.
China's growing military assertiveness, which is likely to come up a lot in the wide-ranging talks between PM Modi and PM Kishida, is one reason why the Indo-Pacific is getting more attention.
Japan's policy and approach to the Indo-Pacific are expected to be spelled out in the plan. In the last few years, almost all of the major powers have put out plans for the Indo-Pacific.
Kishida will also give the 41st Sapru House Lecture on the Indo-Pacific and visit the Bodhi Tree in Delhi's Buddha Jayanti Park, among other things.
Facebook Comments