Global News
Sweden May Send Leopards To Ukraine, Defence Minister Says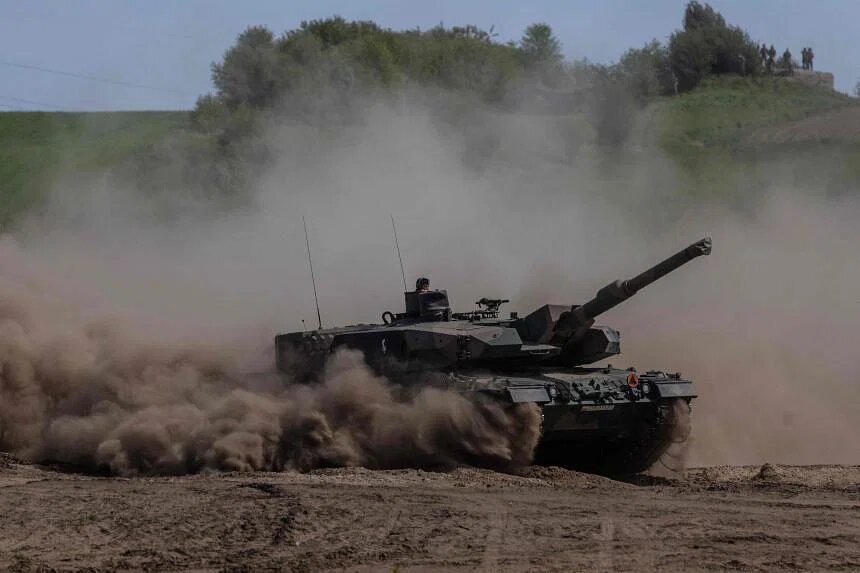 This move comes amid growing tensions between Ukraine and Russia, and as Ukraine seeks to modernize its military capabilities.
The sale of these tanks is subject to approval from the Swedish parliament, as well as to negotiations with Ukraine.
Sweden is willing to send some of its Leopard battle tanks to Ukraine to help the country fight off the Russian invasion, the country's defence minister told a local news agency. Sweden is getting ready to give Ukraine another package of aid to help it fight off the Russian invasion.
Since the invasion, which Moscow calls a special military operation, began a year ago, Sweden has sent a lot of military and civilian aid to Ukraine.
The latest shipment includes armoured infantry fighting vehicles, which Defence Minister Pal Jonson told a news agency would be the main piece of ground-warfare equipment that the country would send to Ukraine.
Sweden is also getting ready to send the advanced Archer artillery system to Ukraine. However, there has been growing support in the Swedish parliament to also send some of the country's 120 Leopard tanks.
"We are open to that, and we are talking about it closely with Germany, especially," Jonson was quoted as saying by TT.
Facebook Comments