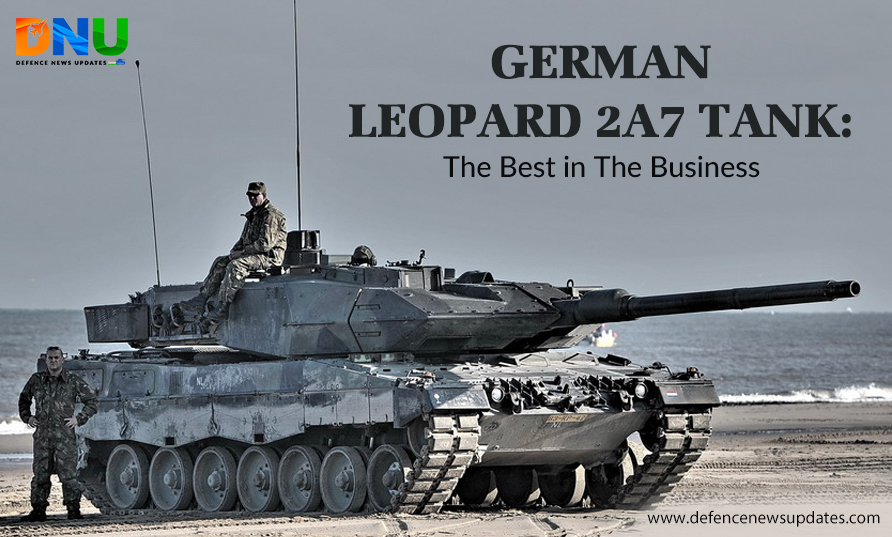 The tank features augmented protection and reconnaissance abilities. It can operate in both low-intensity conflicts and high-intensity warfare.
The Leopard 2A7V offers the best protection in the world compared to the current modern tanks.
The Leopard 2A7 is an updated version of the main battle tank Leopard 2A6. This new upgrade to the Leopard 2 tank adds new armour, an energy system, a cooling system for the crew compartment, and a new system for firing weapons. The Leopard 2A7 is fundamentally different from the KMW variant 2A7+, and it is not designed to fight in urban areas. In December 2014, the first tanks were sent to the German army.
Tank Battalion 203 got 14 vehicles, four more went to the Armoured Corps Training Centre, and one went to the Technical School for Land Systems and School for Technology of the Army. In May 2017, Germany and the company Kraus-Maffei Wegmann signed a contract to make the 20 existing Leopard 2A7s into the Leopard 2A7V variant.
Pictures and videos posted on Twitter on January 10, 2022, show that two Leopard 2A7NO Main Battle Tanks, a Norwegian-improved version of the Leopard 2A7, were sent to Norway to be tested as part of a programme started by the Norwegian Ministry of Defense to get a new fleet of tanks. In May 2022, Jana ernochová, the Czech Minister of Defense, said that the country would talk to Germany about buying 40 Leopard 2A7 tanks.
German Krauss-Maffei Wegmann and the German Army worked together to make the Leopard 2A7 main battle tank. It is a plan to upgrade MBTs that are already in use. It came out for the first time in 2010. The Leopard 2A6 MBT has been improved in this way. It has some of the same parts as the Leopard 2 Peace Support Operation version.
#Discover new #German #Leopard #2A7 #Demonstrator #MBT #tank developed by #KMW #Germany https://t.co/ODjiVbUQB1

— Army Recognition (@ArmyRecognition) July 4, 2022
The Leopard 2A7 is made for conventional military operations as well as urban warfare and low-intensity wars. It is one of the best main battle tanks on the market right now. The German Army wants to upgrade between 50 and 150 Leopard 2 tanks to the standard 2A7. The German Army ordered a first batch of 20 MBTs that were upgraded from Leopard 2A6 tanks that were already in use. 2014 was the year that the German Army got its first Leopard 2A7 tanks.
Customers outside of the country also bought this tank. Germany agreed in 2011 to sell Saudi Arabia more than 200 of these main battle tanks. Qatar bought 62 of these MBTs in 2013. These things are called Leopard 2A7Q.
Since the Leopard 2A7 is a modular upgrade package, it can be added to older Leopard 2 tanks. Depending on what the customer wants, combat systems can be made better.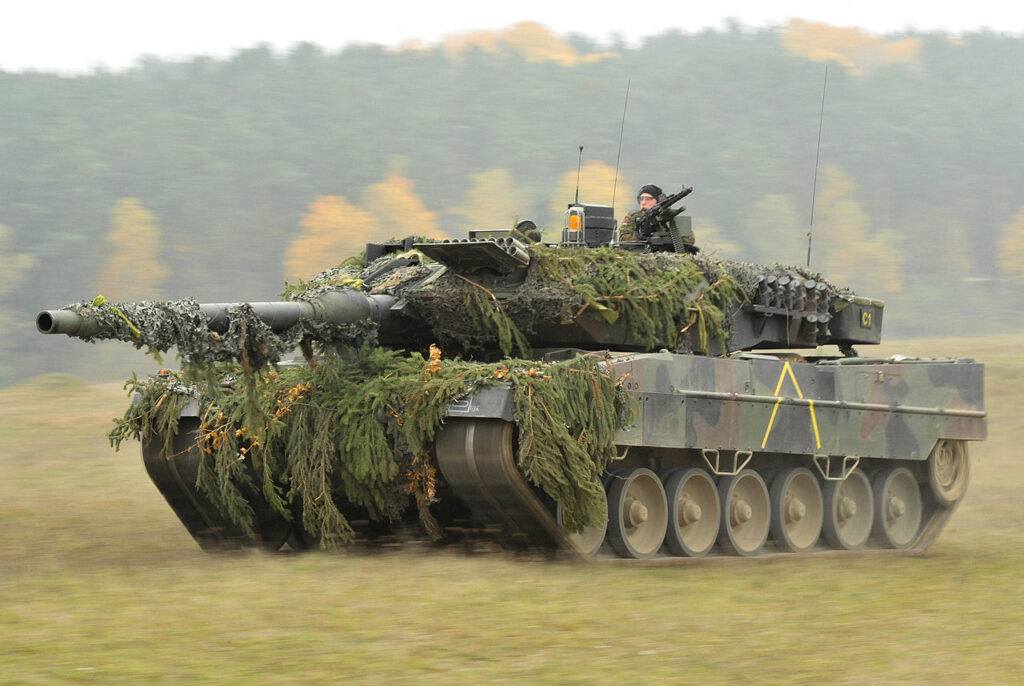 This main battle tank's protection was made even better. The Leopard 2A7 has a composite armour kit added to it. It is the newest type of passive armour, and it protects against a wider range of threats at a higher level. It looks like the armour is made of modern titanium and steel alloys and new nano-ceramics.
The new armour can stop RPG rounds from all directions. They put on new side skirts. The floor of the hull was also made stronger so it could withstand blasts from landmines and other homemade explosives. This MBT's armour is made up of separate pieces that can be easily replaced if they get damaged.
The Rheinmetall 120 mm/L55 smoothbore gun is on this main battle tank. The Leopard 2A6 has the same gun. Compared to the old Leopard 2 tanks, it can shoot more accurately and farther away. The gun has to be loaded by hand and works with both standard NATO ammunition and the new programmable HE DM11 rounds.
With these programmable, multi-purpose munitions, you can shoot at targets that are hidden or inside buildings. You can also use these rounds to shoot at enemy troops, armoured vehicles, and helicopters that are flying close to the ground. There are a total of 42 rounds in the tank. There are 15 rounds ready to use in the turret bustle. The rest of the rounds are kept in the hull.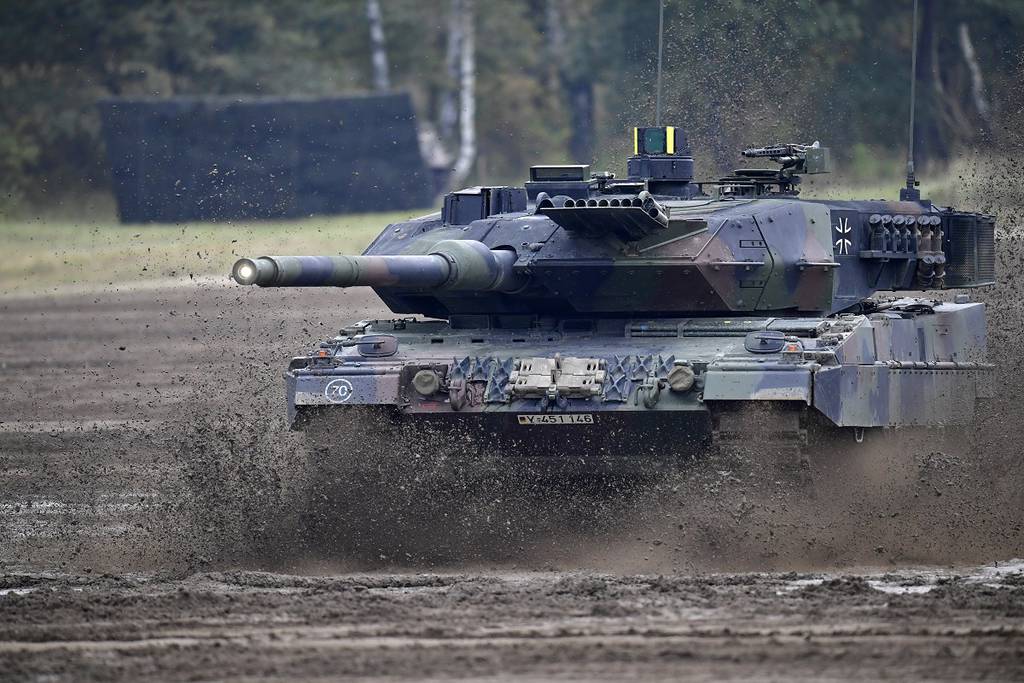 A 12.7 mm machine gun is the secondary weapon. It is on top of the roof in a weapon station that can be controlled from a distance. There is also a 7.62 mm machine gun that is coaxial.
The commander's sight on the tank is more advanced and has thermal imaging. The thermal imager was a big step up from the Leopard 2A6 in terms of what it could do. Among other things, it can find targets farther away.
The Commander and Gunner both have extra cameras that can see far away. The vehicle is also equipped with an advanced command and control system and a battlefield management system. The driver of this main battle tank can see thermal images from both the front and the back.
The Leopard 2A7 is run by a crew of four: the commander, the gunner, the loader, and the driver.
Country of origin
Germany
Entered service
2014
Crew
4 men
                                                     Dimensions and weight
Weight
                67.5 t
Length (gun forward)
10.97 m
Hull length
7.7 m
Width
4 m
Height
~ 3 m
                                                       Armament
Main gun
120 mm smoothbore
Machine guns
1 x 12.7 mm, 1 x 7.62 mm
Elevation range
– 9 to + 20 degrees
Traverse range
360 degrees
                                                   Ammunition load
Main gun
42 rounds
Machine guns
?
                                                     Mobility
Engine
MTU MB-873 Ka-501 diesel
Engine power
1 500 hp
Maximum road speed
72 km/h
Range
450 km
                                                     Maneuverability
Gradient
60%
Side slope
30%
Vertical step
1.15 m
Trench
3 m
Fording
1 m
Fording (with preparation)
4 m
The Leopard 2A7 has the same engine as its predecessor, the Leopard 2A6. It is powered by an MTU MB-873 Ka-501 diesel engine that is turbocharged and makes 1,500 hp. This old engine worked well and used little gas, but by today's standards, it is big.
This MBT also has a Steyr auxiliary power unit that keeps everything running when the main engine is turned off. Even though the vehicle is heavier, it moves better because the suspension parts have been improved. Like the 2A5 and 2A6 tanks, it can move across rough terrain. This main battle tank can be equipped with a dozer blade on the front so it can dig itself in and move obstacles. You can also hook up mine ploughs or mine rollers.
Germany no longer makes new hulls for this tank. Instead, they take old hulls from stock and fix them up to meet new standards. As long as all upgrades are modular, any Leopard 2 tank that is already in use can be brought up to the latest standard. Even in 2022, Greece will still be able to make new hulls for this tank. This is because Greece has set up local production for its Leopard 2A6 HEL.
Variants
Leopard 2A7Q is a type that Qatar gets. This tank is different from the German Leopard 2A7 tanks in a number of ways. It has a camouflage system, an extra hull armour kit, top attack protection, a different remotely-controlled weapon station, a changed auxiliary power unit, and an additional armour kit for the hull.
The Leopard 2A7V is a newer and better version of the older Leopard 2 series tanks that meet the standard of the Leopard 2A7. From 2017 to 2019, 205 of these tanks were ordered by the German army. The -2A7V standard will be added to 68 Leopard 2A4, 67 Leopard 2A6, 50 Leopard 2A6M2, and 20 Leopard 2A7 tanks. In 2018, the first prototype was sent out for testing and evaluation. The German army has been getting supplies since 2019, and they are expected to be done by 2026.
Czech tankers got its first Leopard 2A4 tank from Germany. In background is T-72M4CZ. Czech Republic will overal get 15 Leopard 2A4s for trainig, but planned is to buy 50+ Leopard 2A7+. Germany gifted Leopard 2 A4s to Czech Republic and Slovakia for their help to Ukraine. pic.twitter.com/2t3wiLQrXr

— randomhunterbestof (@randomhunter20) January 9, 2023

Armament
The Trophy active protection system is added to the upgraded Leopard 2A7A1. Germany has agreed to buy Israeli Trophy protection systems for its tanks in 2021. The NATO Very High Readiness Joint Task Force will start out with only a company of 17 Leopard 2A7V tanks. Even though Raphael is waiting for Germany to send more Trophy systems. At least two Leopard 2A7V tanks were changed to "2A7A1" standard in 2021.
Leopard 2A7+ Duel Operations: a demonstrator built by KMW based on a Dutch Leopard 2A6 and optimised for duel operations on the modern battlefield.
Leopard 2A7+ Urban Ops: This is an improved version of the Leopard 2A6, which has been given new armour and other special gear to help it do urban combat operations.
Leopard 2A7V:Rheinmetall proposed to the Bundeswehr a more up-to-date version of the Leopard 2A7 Main Battle Tanks (MBT).
The main weaponry of the Leopard 2A7 is the same as that of the Leopard 2A6. It has one L/55 120mm Rh 120 smoothbore gun, one MG3A1 7.62x51mm calibre coaxial machine gun, and a 7.62 mm MG3 machine gun mounted on the loader hatch on the left side of the roof turret. On each side of the turret, there are eight smoke grenade launchers that can fire 76mm smoke grenades. The gun is set up to fire high-explosive (HE) DM11 rounds with a changeable fuse.
Design and protection
The Leopard 2A7 is built the same way as the first Leopard 2A6. The driver sits on the right side of the front of the hull, the turret is in the middle of the vehicle, and the commander, gunner, and loader sit on the right and left, respectively. The hull has been changed so that armour elements can be added.
Extra modules can be added to the standard armour to make the tank safer against anti-armor weapons all around. The Leopard 2A7 is easy to tell apart from the Leopard 2A6 because the 20 kW auxiliary power unit based on the Steyr Motors M12 TCA UI engine has a ventilation grille on the right side of the hull. The Leopard 2A7 is about 10.97 m long, up to 3.81 m wide, has a 3.03 m high turret roof, and weighs 64,500 kg.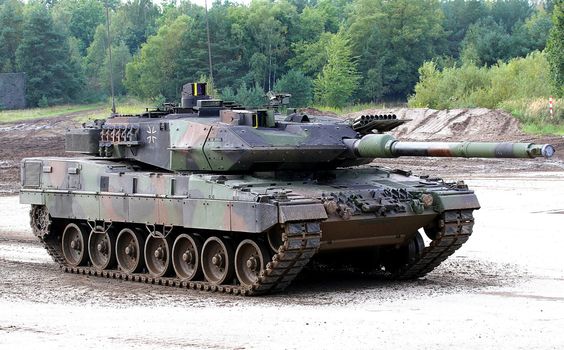 Mobility
The Leopard 2A7 is powered by an MTU MB 873 Ka-501 liquid-cooled V12 twin-turbo diesel engine that makes 1,479 hp at 2,600 rpm. It is connected to a Renk HSWL 354 transmission with four forward and two reverse gears, a torque converter, and is fully automatic, with the driver choosing the range. Each side of the torsion bar suspension has seven double-tired road wheels, an idler at the front, a drive sprocket at the back, and four rollers that support the track. The Leopard 2A7 can go up to 70 km/h on the road, and it can cruise for up to 450 km.
Accessories
The Leopard 2A7 comes standard with a collective NRBC system, power pack preheating, crew compartment heater, fire extinguishing system, electric bilge pumps, and an escape hatch in the hull floor behind the driver. At the back of the turret of the Leopard 2A7 is an energy system and a cooling system for the crew compartment. These are there to make the crew more comfortable in hot and humid places.
The tank also has a SOTAS-IP intercommunication system and an infantry phone box, a fire suppression system in the turret fighting compartment, a PERI R17A3 commander's panoramic sight with a third-generation thermal-imaging system, and UltraCaps in the turret and hull to improve the onboard electrical system. Germany signed a deal with Israel on February 22 to buy the Trophy active protection system (APS) for its Leopard 2A7 Main Battle Tanks (MBTs).
Specifications
Germany's #Leopard2A7+ Battle Tanks: Length (turret at 12 o'clock)
up to 10.97 m
Width
3.77 m – 4.00 m
Height (turret roof)
2.64 m
Weight
MLC 80
Engine performance
1,500 HP / 1,100 kW
Speed
≤ 70 km/h
Range
450 km (1/1) pic.twitter.com/AkiA4MCtfB

— Parthiban Shanmugam (@hollywoodcurry) January 12, 2023
Armament – 120 mm / L55 smoothbore cannon, 12.7 mm machine gun, 40 mm grenade launcher, and 7.62 mm coaxial machine gun.
Country users – Germany, Denmark
Designer Country – Germany
Accessories – Collective NRBC system, power pack preheating, crew compartment heater, a fire extinguishing system, electric bilge pumps, thermal imaging system, auxiliary power unit, crew compartment cooling system, panoramic sight for the commander
Crew – 4
Armor – All-around armor against modern ATGW Anti-Tank Guided Weapons and RPG Rocket Propelled Grenades threats.
Weight – 64,500 kg
Speed – 70 km/h
Range – 450 km
Dimensions – Length: 10.97 m; Width: 3.81 m; Height: 3.64 m
Facebook Comments